At Linamar, we take great pride in being a diversified manufacturer. Our products power vehicles, work, motion, and lives, and our capabilities allow us to maximize each opportunity. Our thinking is shaped by a simple phrase: Powering Futures. We envision a sustainable future for our environment, people, suppliers, customers, and communities. Within our company, the Stepping Stool is the foundation of our culture of Performance, Respect, Balance, and Care; just some of the key qualities which drive our environmental, social, and governance responsibilities. ESG issues have always been a priority at Linamar, and this report is evidence of our journey to communicate and disclose our processes and beliefs in a clear, concise, and structured format. We believe in the caring and well-being of our employees and the communities in which we live and operate.
Together, we have the opportunity to make a difference, to instill change, to educate, and to motivate.
Linamar Long-Term Sustainability Roadmap & Goals.
We commit to being a net zero emissions organization inclusive of the operation of our facilities, our supply base and the products we supply to by 2050.

What we do today determines the future of our planet.
The future of our planet matters to us; it also matters to our Employees, our Customers and our Shareholders.
Addressing environmental challenges is a global imperative which will create massive market opportunity for those with the solutions.

Environmental Sustainability needs to be something each and every one of us commit to – we each play a part in this large connected puzzle, what each of us do matters and counts.
What we do impacts others – we need to lead by example by doing what we do better for the benefit of all our stakeholders.
Find balanced solutions that optimize impact for the Environment as well as our Employees, our Customers and our Financial performance.
The Linamar Green Commitment is what our official corporate Environmental Policy Statement is called. It was first established in 2010. It mandates our global facilities certify to the international recognized ISO14000 environmental standard, encourages energy conservation and reduced consumption of natural resources overall within each facility and outlines our commitment to develop environmentally friendly products for the future. Our Environmental Management Program draws on the elements of Care and Respect of our Stepping Stool culture to ensure we are developing innovative Green Technologies for our customers, meeting or exceeding applicable legal requirements and seeking to minimize our ecological footprint wherever possible.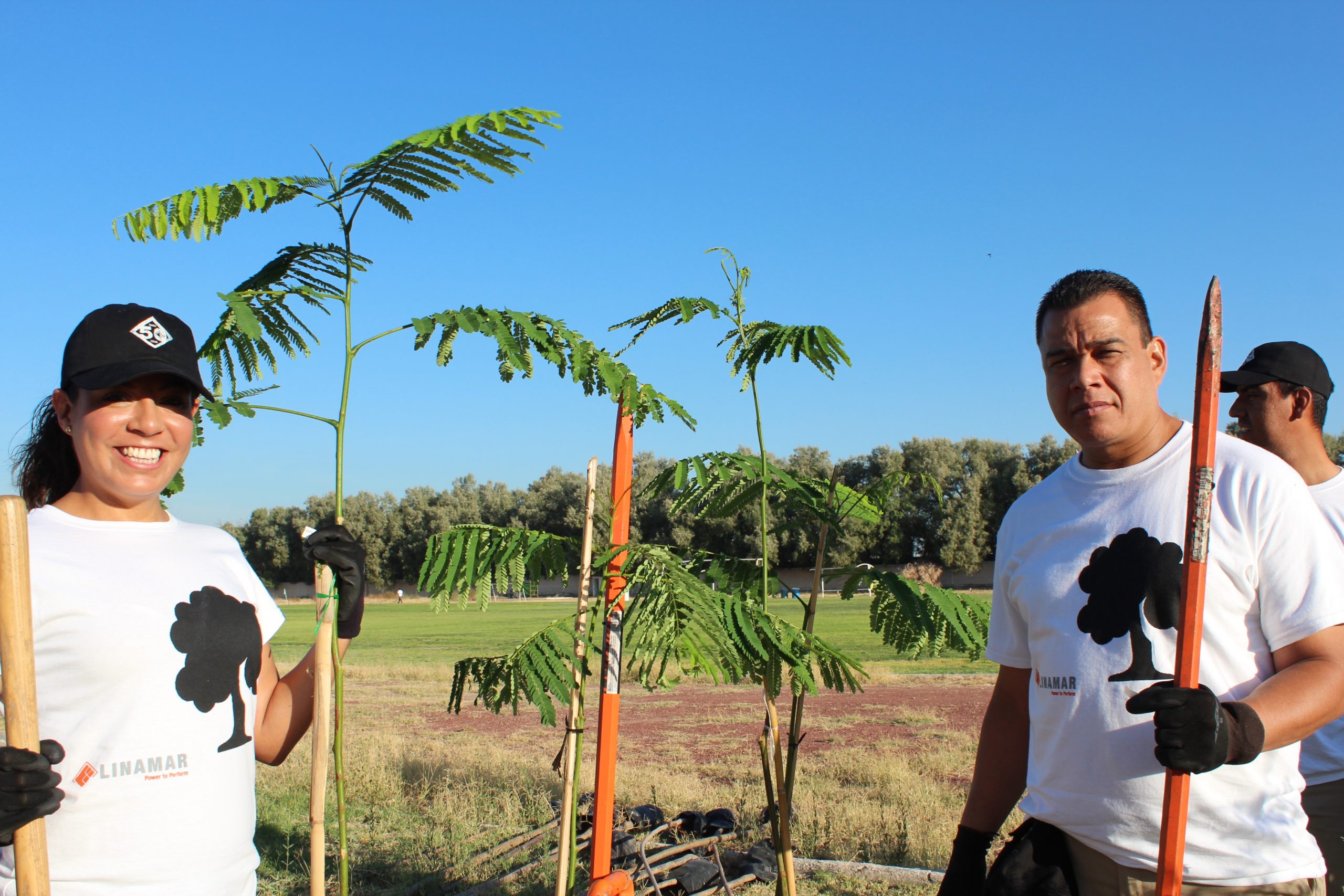 Our community is an important stakeholder to the company, and our employees are our most valuable resource. As a result, we emphasize the need to support our people by being involved in the local clubs, events and charities that enrich their lives. We have diversified our community involvement by supporting athletics, arts, education, healthcare and other charitable organizations. 
Contact Andrea Bowman if you have an idea of how we can help in your community. Phone: 519.836.7550 ext.40176. Email: andrea.bowman@linamar.com Note: It is company policy to receive all requests in writing. Please include information about your organization, what you require funds for and specific amounts if applicable. Each request is reviewed on an individual basis
While an acknowledgment of ESG risk factors is important, it is not enough. Appropriate oversight at the Executive and Board level, as well as effective policies and practices, are key contributors to our ability to effectively manage a wide variety of risk factors. Our Board and each of its committees are focused on the oversight of reputational risk. Our Board's Human Resources and Corporate Governance Committee ("HRCG Committee") has primary oversight of the Company's approach to ESG, which includes reviewing key ESG-related policies.
Through the Linamar Ethicspoint (1-888-294 5496 or linamar.ethicspoint.com), employees and external stakeholders can raise anonymous and confidential questions or file complaints related to accounting, internal controls or ethical issues.