Our extensive manufacturing capabilities enable us to produce precision metallic powertrain systems, advanced aerial work platforms and durable industrial & agricultural assemblies.
Linamar global operations are divided into regional groups with vertically integrated operations combining expertise in light metal casting, forging, machining and assembly, metal forming for both the global electrified and traditionally powered vehicle markets.
Linamar has a diverse range of capabilities that are continually evolving to better meet the needs of a global market.
Machining & Assembly
Advanced Automation & Robotics
CNC Expertise
Complex Assemblies
Hydroforming
Heat Treatment
Metal Forming
Robotic Welding
Laser cutting
Metal Forming
Stamping
Painting
Assembly
Forging
Hatebur High Speed Hot Horizontal Forging
Conventional Vertical Forging
Cold Forming
Ring Rolling
Radial Forging
Light Metal Casting
Gravity & Low Pressure Aluminum Die Casting
High Pressure Aluminum & Magnesium Die Casting
Diversification is one of our strategies for success.
We envision a future where we continue to be competitive and diversify into six strategic markets. It is a 100-year plan geared to a changing world with a vision for continued, long-term sustainable growth. This is a vision meant to drive a positive impact for all the Linamar stakeholders.
McLaren Engineering is Linamar's leading-edge technology and product development team for our mobility segment.
The foundation for Linamar's technical advancements is rooted in the expertise of McLaren Engineering. Purchased by Linamar in 2003, McLaren provides design, development, integration, manufacturing, and testing capabilities that provide our customers a world-class, full-service supplier partner that develops complete vehicle powertrain & driveline systems for both the global electrified and traditionally powered vehicles.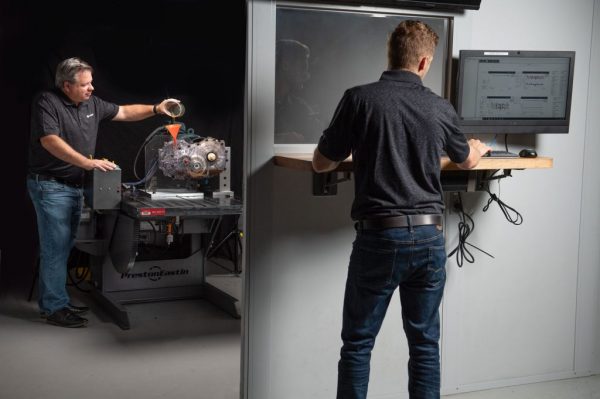 The Linamar Product Development System is a disciplined approach to the product development cycle as outlined by the Linamar GOS (Global Operating System) Playbook.
The step-by-step process begins with design creation through the use of advanced industry CAD and CAE software packages, followed by Design Validation (DV) and Production Validation (PV) level testing of physical parts in our own development facilities and lastly, the release of the approved production design into the Linamar manufacturing environment.
Linamar and McLaren collaborate during this process to ensure seamless integration from initial concept through to program end-of-life.
Mustang 5-Axis Cylinder Head Machining
Opti-design for Dodge Viper Cylinder heads
Linamar Unveils the Hybrid Power Unit
Gearing up for the Future
Linamar's Research & Development activities will continue in product areas that will enhance value for its customers and meet future market needs. The R&D focus is on achieving product solutions that will benefit customers on critical fuel economy, emissions as well as cost and quality needs.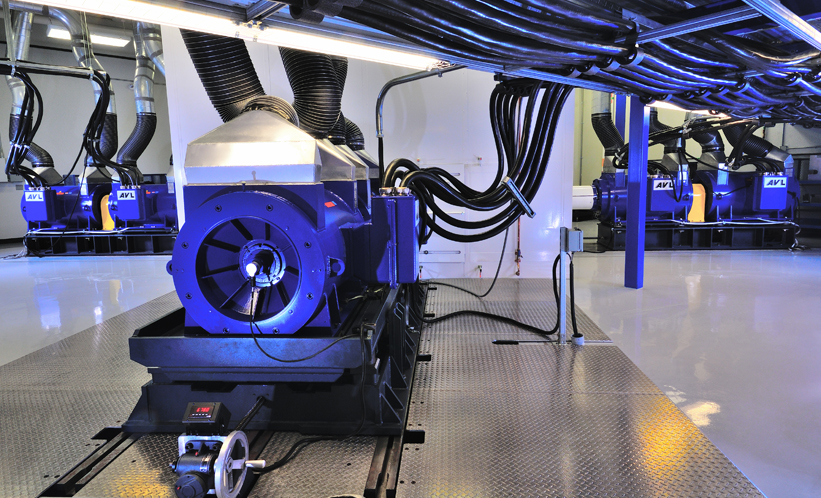 The "Fast Lane," a high-volume prototype assembly line, can build over 3,000 units annually. Designed for maximum flexibility with a combination of manual and automated operations, the "Fast Lane" can produce different eAxle models simultaneously. This system also provides an EOL test dyno, RFID quality tracking, and the ability to use process development for a smooth transition to any production line globally.
Specialty Fabrication and Low Volume Builds
McLaren Performance utilizes some of the world's most advanced Driveline System Testing equipment. The scope of testing capabilities includes NVH/TE, Durability, Environmental and Electric Hybrid Powertrain. Our global capabilities include two dynos in North America, Europe, and Asia Pacific to maximize efficiency in testing electrified and conventional driveline components.
Comprehensive engine testing services are provided through 16 available engine dynamometer test cells.
Engine Testing Services Matrix
Transient Engine Development Cell
eLIN focuses on developing electrified product solutions for all business lines, developing electrification strategies in four key areas: Power Generation, Power Storage, Propulsion Systems, and Structural & Chassis offerings for electrified vehicles.
eLIN unified product solutions are driving advancements in electrification, leveraging Linamar's capabilities, providing innovative solutions to our customers.
Together, we are Powering Futures.