Written By: Shane Simpson, LEAP Management Rotation Candidate, Thornhill Program Manager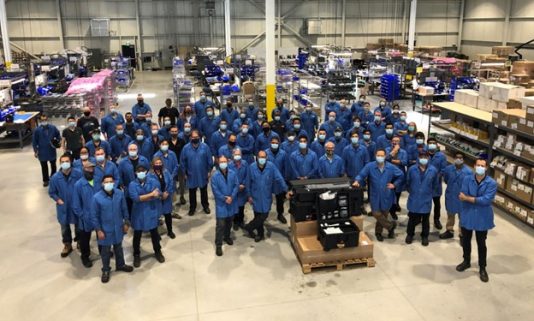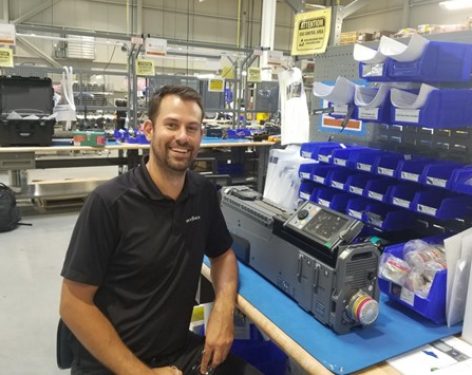 Having worked in Linamar's Skyjack division prototype department, I had seen firsthand many new program launches. The effort required to get a new model or product from the R&D concept to full production is no easy task, but it is an aspect of manufacturing we are accustomed to. The Thornhill Moves SLC portable life support system project though was unlike anything myself or Linamar had ever launched before. It was still early in the pandemic response and governments were linking medical device companies with high-volume manufacturers, this is when the Thornhill Medical and Linamar partnership was created.
The shortage of ICU ventilators in the hospital system was a clear problem in need of a solution. The manufacturers of medical devices within that space in Canada wanted to help but simply did not have the capacity to ramp up to the levels needed. Thornhill Medical, an innovative Canadian company who had an advanced solution called the Moves SLC. It was not just a ventilator, more like an entire ICU in a portable package, providing patient monitoring, ventilation, oxygen concentration, suction, with the ability to run on portable batteries. It was one part of the answer to the public health ventilator shortage problem. However, a relatively small amount had ever been manufactured up to that point. With an expedited contract manufacturing agreement executed and government POs in hand, it was time to go into one of Linamar's fastest and most complex launches ever.
The Linamar iHUB (Innovation Hub) was the ideal manufacturing location for the program; however, it technically was still under construction, didn't yet have an occupancy permit, had no equipment, not even a parking lot yet. But we got straight down to work, nonetheless. A team of 70 skilled employees from across 10 different Linamar locations was assembled to help the massive project in many different capacities.
The bill of materials required 1,700 components to source, probably the most significant challenge of the project. Our purchasing and materials department expedited contracts and inbound deliveries from all over the world during one of the most difficult times in global supply chain history. Some components with standard lead times of 8 months needed to be delivered in less than 8 weeks.
The contract was to manufacture more than 1000 units for the Ontario and Canadian governments in an extremely tight timeline. Linamar led all aspects of manufacturing including component sourcing and purchasing, part fabrication, assembly, implementing quality control, end-of-line testing, and final shipment to the customer. Linamar was able to increase the Thornhill SLC Moves production throughput by over 10x. It was a tremendous success story of what can be achieved when world-class manufacturing know-how is put into action for a truly greater cause. To be part of that incredible team, for me, was no doubt a Linamar career highlight. It is something I'm still quite proud of today.