Engine Testing Services
McLaren Performance Technologies has the ability to provide various testing activities including but not limited to:
Comprehensive Engine Testing
(17) test cells
(1) motorized Spintron
(16) flexible dynamometer cells capable of power in excess of 3390 Nm and 1193 kW
(26) engine dynamometers of varying capacity

DC dynamometers
Eddy current dynamometers
AC dynamometers
Hydraulic dynamometers

186 kW motoring up to 10,000 rpm and 895 kW absorbing
Thermal testing

Heat rejection
Zone
Deep thermal shock -34C to 121C

Motoring friction analysis
Subsystem Testing Capabilities
Coolant flow analysis

Circulation rate
Pressure gradient
Water pump power/efficiency
Thermal shock

Lubrication, oil sump windage, and aeration evaluation
Valve train operation on driven fixtures
Accessory drive systems on driven fixtures
Exhaust emissions evaluation
Air/fuel ratio analysis
Air flow studies
Heat rejection and know/pre-ignition monitoring
Combustion analysis
Component level development and durability testing
Oxygen sensor aging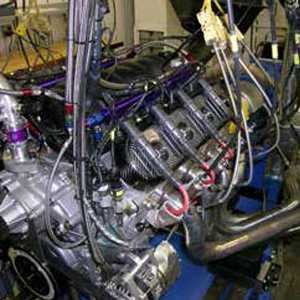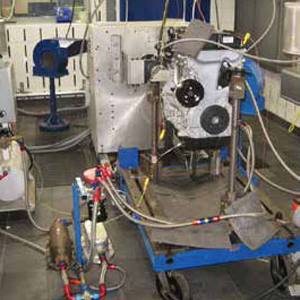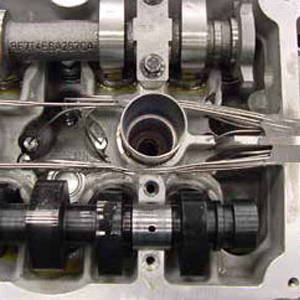 Powertrain Testing / Development
Description
MFG.
Model / Model No.
Range / Specs
Angular Accelerometer
ATI
20101-AC2-125C
40 Hz to 6.8 kHz frequency response
Force Transducer
SSM-AJ-1000
1000 lbs
Airflow Meter
Horbida
MEXA-110R
Spintron
Spintron
HMS24
40 HP / 10,000 rpm
Ignition Controller
ATI
IGTM-2000
Torque Sensor
Eaton / Lebow
1604
500 in/lb / 15,000 rpm
Flow Meter
Micromotion
F0255113CRAUEZZZZ
Rotary Actuator
Servotest
TAB-90-105000
0 - 13500 Nm / 190 deg sweep
Output Torque Sensor
Key Transducers
2303-02
10,000 Nm
Speed Sensor Encoder
Heidenhain
ROD 436-1024-27512-03
0 - 16,000 rpm / 1024 line count
Fuel Flow Meter
Max Machinery
272
0 - 10,000 cc/min
Fuel Pump
Weldon
16000-AC
1,000 lb/hr
Combustion Air
Q Corporation
25-30 C / 28-50% relative humidity
Input Torque Sensor
HBM
0 - 500 Nm / 0 Hz to 4 kHz frequency response
Electric Input Motor
Leeson
C404T34DB3C
125 HP / 3550 rpm
Electric Input Motor
Teco
AEHH8P-001

1760 rpm
Electric Input Motor
Dayton
3KW52A
25 HP / 1775 rpm
Electric Input Motor
WEG
02036ST3Q1E256T
20 HP / 3550 rpm
Electric Input Motor
Leeson
Electric Input Motor
Schorch
LN 7400M-BZ83Z-Z
6200 Nm per pair / 6000 rpm
Electric Input Motor
Schorch
LN 8289L-BZ83Z-Z
500 Kw 1600 Nm / 6000 rpm
Electric Input Motor
Marathon
XR1 / FVD 364TTFS6036BU
1780 rpm
Accelerometer
Bruel & Kjaer
Type 4507
0 - 5000 g
Dyno Load Cells Ranging
From:
Meiden
FC-DY
25 HP / 10,000 rpm
To:
Froude
F249AX
1010 HP / 14,000 rpm
Transient Engine Development Cell
Development Cell 10 accommodates a wide range of modern testing requirements. From baseline frictional horsepower measurements to full over-the-road drive cycle replication, this flexible test bed delivers. Control of all major tuning parameters is available, from combustion air conditioning to coolant deep thermal cycling. With this cell, McLaren can save time and money with a one-stop testing solution.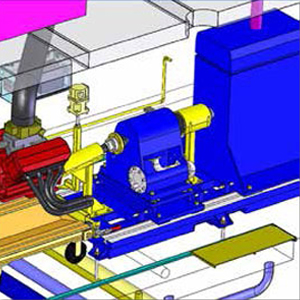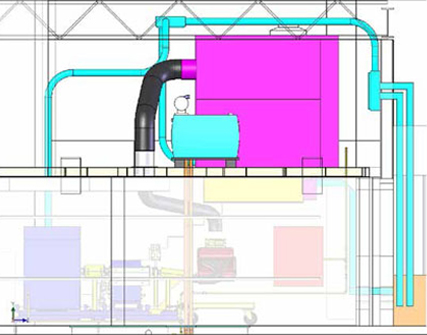 Comprehensive Testing Capabilities
Motor
AVL 2C2 Electric Dynamometer
Absorber: Froude F24 Water Brake
Absorbing Capability: 970 kW
Motoring Capability: 198 kW
Rated Torque: 2700 Nm
Maximum Speed: 12,000 rpm
Combustion Air Unit
42 m3/min Combustion Air Flow
0 in H2O Inlet Air Static Pressure
Temperature Controlled Inlet Air Range 25C to 30C +/- 1C
Humidity Controlled Inlet Air 30% - 50% +/- 1%
Dyno Control System
AVL Emcon 400
Stead State Speed & Torque
Speed Sweeps
Torque Sweeps
Step Transients
Test Cycles
Durability
Track Simulation
Transients
Instrumentation
HBM Torque Sensor

Nominal Torque: 5 k Nm
Frequency Response: 0 Hz - 4kHz

AVL PUMA Data Acquisition

32 Thermocouple Channels
16 Analog Input - Acquisition Rate: 0 - 200 Hz
Bosch 8-Channel ESIB Lambda Measurements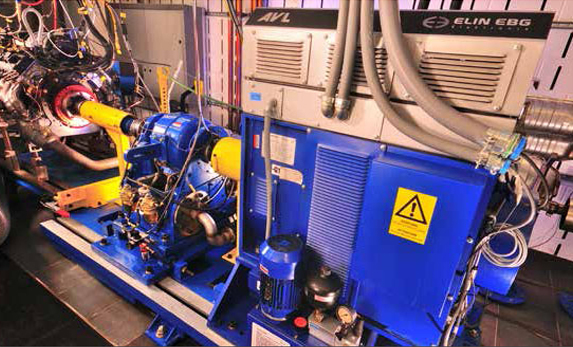 Ancillary Capabilities
Chiller - NECW 90LTQ
5 Gas - Horiba EXSA 1500
Combustion air engine make up unit - Q Corp

Temperature Range 25 to 30C
Humidity 15C dp
Flow 42 m3/min

Horiba AFR Analyzers - Mexa 110 / Mexa 700
Flow meters - Micro Motion / EOX / FTI
Heat Exchangers - Dual and single tube/chillers
ATI spark angle monitors - IGTM - 2000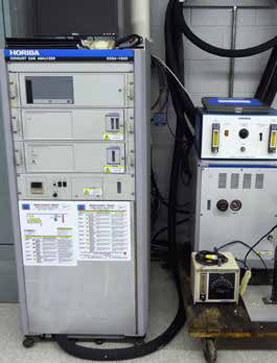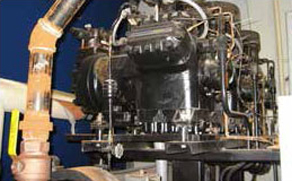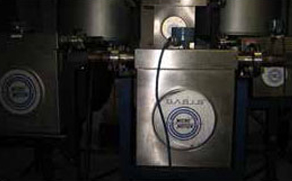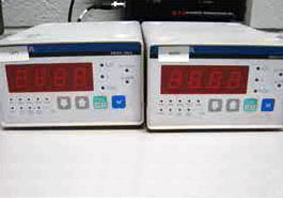 Thermal Studies
Deep Thermal Shock
McLaren Performance Technologies has 4 cells with the capability of using a coolant chiller capable of reducing coolant temperatures to -30F (-34C) with a flow rate of 209 GPM. The chiller operates in a separate room from the test cells and transfers the chilled coolant to the shell and tube heat exchanger(s) located in the test cell. The shell and tube heat exchangers can then chill the coolant or oil that is cycling through the engine or test article.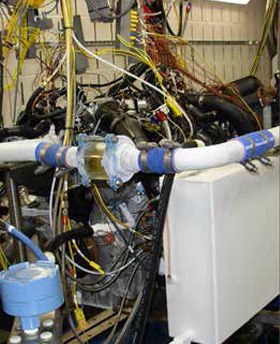 Thermal Survey
A full thermal map of a given test article begins in McLaren's machine shop. There, technicians machine access points to allow precision measurement of metal temperatures utilizing K-Type thermocouples. This typically involves hundreds of locations for measurement which provides a true temperature gradient of the test article. The probes are then individually routed through the test article and prepared for dynamic testing utilizing one of McLaren's chiller-equipped cells.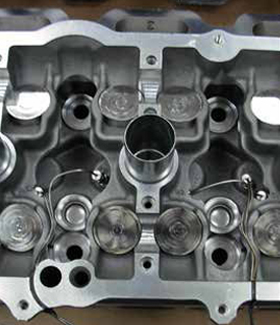 Impact Testing
Linamar's testing facilities are capable of performing both Design Validation (DV) & Production Validation (PV) level testing to OEM requirements for full RDU and PTU assemblies
Parameter
Metric
Imperial
Max Total Output Torque
22,000 Nm
16,226 lbf-ft
Torque Rate
100 kNm/sec
73,756 lbf-ft/sec
Inertia Mass
500 kg
Data Acquisition
LabView® (25 KHz)
Data Log Recording Rate
2000 Hz